1968 CHEVROLET 396 427 NOS AIR CLEANER CAMARO CHEVELLE IMPALA EL CAMINO NOVA SS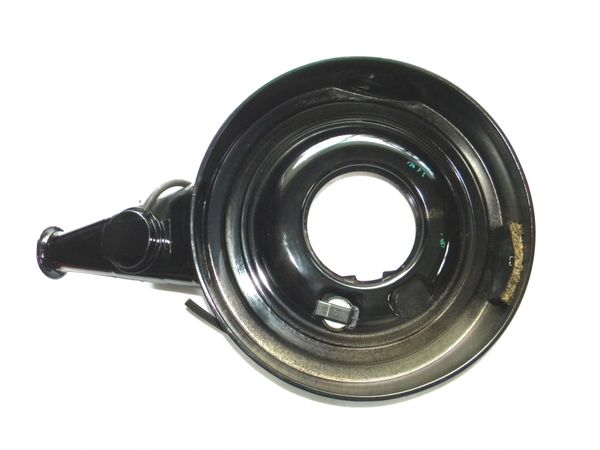 1968 CHEVROLET 396 427 NOS AIR CLEANER CAMARO CHEVELLE IMPALA EL CAMINO NOVA SS



DESCRIPTION

OEM NOS 1968 Chevrolet Chevelle/Camaro/Nova/El Camino/Malibu SS 396 325HP (L35) Closed Element Air Cleaner. The assembly is an NOS (new old stock) piece that has been boxed up for over 50 years! It features every detail as new from Chevrolet to include interior and exterior paint, flaws, original hoses, new air temperature sensor, and a horsehair filled filter breather with original clip. It is exclusive for the 68 big block Chevrolet cars and carries an original air cleaner service decal featuring part number 6824800.
Note that the snorkel is canted downward and is angled towards the passenger side fender - specific to 68 models (1969 models pointed towards the battery tray and relocated the filter breather to the passenger side valve cover). The original date code reflects it was finished the 274 day of 1967 and demonstrates a high measure of authenticity.
So what does NOS mean? The assembly is the exact way the factory produced these air cleaners for dealer use/replacement. These assemblies were painted on a moving jig held in place vertically; paint was allowed to run and form drips in many places, most notably on the bottom of the snorkel and on the underside bottom of the flange near the snorkel. Paint was also sparsely applied on the interior. The decal was placed on slightly crooked and the date code showed a full and partial stamping on the inside flange. Bear in mind that these were not intended to be show cars back in the day - hence NOS means they are not perfect for today's show car market. It is 100% original and has never been tampered with....and it is exactly the way Chevrolet produced them!
Part of our business model uses NOS items to document paint, decal placement, hose routing, and final finish to help us create more correct assemblies during our restoration process. 
This assembly presents well and will enhance your restoration. Best of all, it is an extremely rare NOS genuine GM part!
Many of our parts are available only once - we cannot predict if/when another will become available due to the scarcity of original parts. The old adage "here today, gone tomorrow" applies to many of these unique assemblies. While we strive to maintain a strong diversity of desirable parts, there simply aren't enough available to meet demand at times. 


For further information on the restoration process, please contact us.

APPLICATIONS
This assembly is correct for the following 1968 396/325HP L-35 models:
1968 Chevrolet
Chevelle SS/Camaro SS/Nova SS /El Camino/Impala SS
The assembly will also fit Impala/Biscayne models with the 427/385HP, but the snorkel design is slightly different for the correct model application.
FITMENT
The assembly will fit factory 4 barrel Quadrajet carburetors with a 5 1/8" diameter flange, as well as Holley (non-double pumpers), Carter, and Edelbrock variations without electric choke (some adjustment to the carburetor alignment tangs may be required). If you have modified your carburetor or intake manifold, please inquire first prior to bidding to ensure fitment is correct. Return requests for non-fitment will not be honored.
CUSTOMER SERVICE, WARRANTY, & RETURNS
CUSTOMER SERVICE
The assembly will ship within one day (usually the day of payment) with shipping/tracking information provided.
WARRANTY
This assembly is guaranteed to match the item description – customers have up to 14 days to return the assembly after receipt if it is not as described.
RETURNS
Assemblies must be returned in the original packing – customers are responsible for return shipping charges. A refund will be issued upon receipt of the inspected assembly. Returns for non-fitment will not be honored – please ask questions first.
CLAIMS
In the event of shipping damage, customers must save all packaging and send 5 digital pictures so Musclecar Air Cleaners can initiate a shipping damage claim.
SHIPPING OPTIONS