1965 BUICK WILDCAT 310 300 2V AIR CLEANER DECAL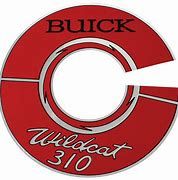 1965 BUICK WILDCAT 310 300 2V AIR CLEANER DECAL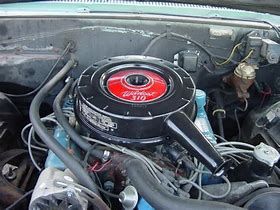 DESCRIPTION

This is a very nice reproduction of the Buick Wildcat 310 engine identification pie plate found on multiple mid 60's Buick V-8 models. It is an 7.5" diameter decal that attaches to your original plate, then fits on the top of the air cleaner lid via contact cement. It comes in the correct red hue associated wit the Buick engine colors and will enhance the image of the engine compartment. The image is a decal that is applied over the aluminum plate - just like the factory piece. Note that aluminum plates featuring the smaller diameter torque ratings are not available - this is the best alternative.  
Note: the 310 indicates foot pound of torque, not engine displacement. Correct for Buick 300 cubic inch engines. A similar unit featuring 355 was found on the 300 4V engines.
FITMENT
This will fit factory Buick air cleaners from the 1965 model year featuring the 15" diameter air cleaner assembly which featured the 8" diameter ridged center section.  It is intended to be applied on top of a used/original style aluminum plate (not included) - using it without the plate will lead to poor adhesion/presentation due to the indentations on the top of the air cleaner lid.
APPLICATION
This part will fit the following models featuring the 300 2V CI engines only:
BUICK
Wildcat, Le Sabre, Custom, Skylark, Special, Electra, Sport Wagon
Note: The Riviera models featuring a separate size and torque rating - this part will not fit those air cleaner applications.
SHIPPING
We ship with