1959-74 NOS MOPAR V-8 BLACK DISTRIBUTOR CAP WITH ROTOR 273-318-340-360-383-400-413-426-440 PN 4289875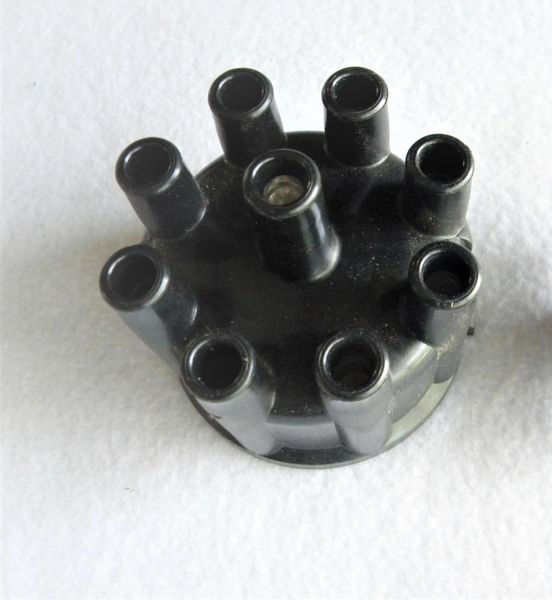 1959-74 NOS MOPAR V-8 BLACK DISTRIBUTOR CAP WITH ROTOR 273-318-340-360-383-400-413-426-440 PN 4289875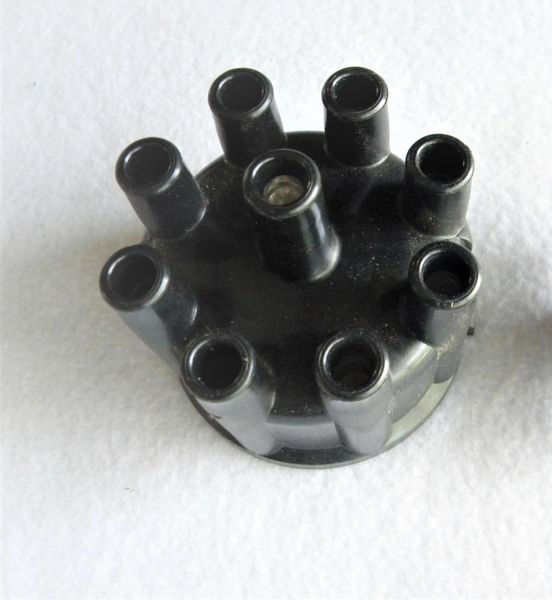 DESCRIPTION
This is an NOS Mopar V-8 Distributor cap in black for the A/B /RB engine V-8 cars. The cap is new and has never been installed. If features the conventional female cap receptacles compatible with factory style wires, as well as many aftermarket non-HEI style wires. The clips on the side allow installation on OEM distributors. The center of the cap features MOPAR  script along with 1 Rotation 1 arrows and remains in the original Mopar box.

This part presents well for being a 40+ year old part.
Mopar Chrysler Corporation Genuine Parts:  PN 4289875
FITMENT
These will fit LA/B/RB engines with OEM style distributors from 1959-74 models:
PLYMOUTH
Road Runner, GTX, 'Cuda 383/440, Sport Fury, Satellite Sebring Plus, and more
DODGE
Coronet R/T, Charger R/T, Coronet 500, Super Bee, Charger 500, Charger S/E, Challenger R/T, Challenger S/E, and more
It can also be used on most V8 models - compare your cap to this unit - it is the one that will be shipped.