70-72 MOPAR 340 440 SIX PACK AIR CLEANER ASSEMBLY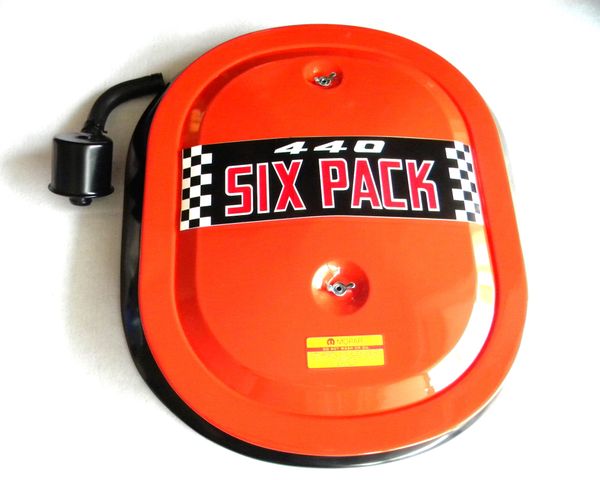 70-72 MOPAR 340 440 SIX PACK AIR CLEANER ASSEMBLY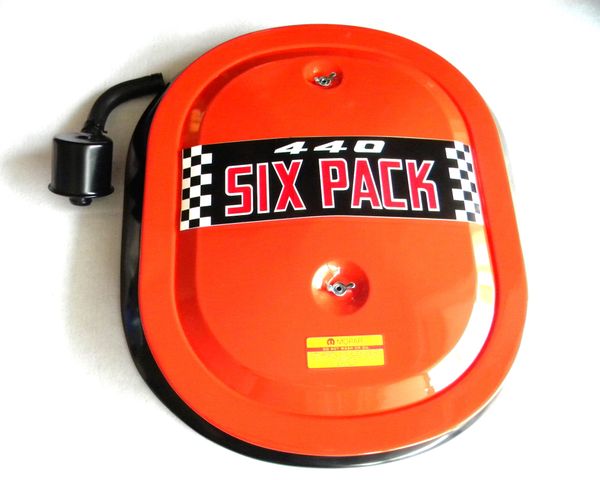 1970-72 MOPAR 340/440 3x2 Six Pack Air Cleaner Assembly. This is a fiberglass/metal combination assembly that has been refinished to mirror the factory pieces. The base is a molded two-piece part, meaning both the top and bottoms have been finished to the same degree as the original Mopar piece. It features the typical stamping waves along the seal sides as well, adding more originality for appearances. The base also comes with the breather tube inlet - rarely seen on any fiberglass piece. A "Made In Canada" stamp has been added as a nice finishing touch.
The Mopar Performance lid has been refinished and presents very well. It has been stamped with the "Made In Canada" nomenclature as well. It comes with the correct PN air cleaner service decal and a choice of a 340 Six Barrel (Plymouth), 440 Six Pack (Dodge), or 440 Six Barrel (Plymouth) decal. The assembly includes a pair of wing nuts too.
A new pre-oiled K&N filter completes the assembly, making it ready to install on any Mopar 6 Pack set-up.
As an added value, the assembly comes with the 70 up valve cover breather filter, OEM hose, and two OEM clamps.
This unit is a nice alternative to the sky-rocketing prices of original pieces; the visual differences are the missing retaining stanchions over the carburetors. It will enhance your engine compartment - best of all, only you will know it is not an original piece.
Note that it will not properly fit cars with 3 speed wipers without notching.