In the wake of the Coronavirus pandemic, our highest priority is to do our part to help ensure the health and safety of  employees and customers while meeting service commitments.
Here's what you can expect from us:
We value our customers and want to ensure we do the right thing in light of this pandemic.  These best practices are the "new normal" in our society - we want to sustain the good health of our business and every entity that we contact. 
While the virus is impacting our ability to produce additional final products, we are still striving to provide items to the greatest extent possible.  Delays in completion are an ineviatable bi-product of the impact of the virus.
We thank you for your interest and understanding during this extreme time.
To all the nurses, doctors, first responders, and everyone supporting anyone knowing of or taking care of a sick patient, we THANK YOU for your great service to our country and our citizens.
To those who watch this nation's leadership, here is an early quote that sums up the inability to grasp the impact on humanity.  Ask the 340,000+ family members who survive the loss of a loved one if ignorance, ineptness, or arrogance is acceptable. And, Florida is now leading the way to become the single highest case count in the US.
A big part of the solution: "Wear a damn mask!"
Jan. 22: 1 case confirmed in U.S. 
"We have it under control"
As of January 2021, the U.S. has over 20,000,000 detected cases and those numbers continue to rise every day. It is completely out of control and our Federal Government is doing nothing to mitigate the aggressive growth of cases and deaths. Our top leader is more concerned with his frivolous selfish agenda instead of focusing on making America great.....now you see the reality of what the majority of voters have seen all along. In Florida, we are growing at one of the most alarming rates per capita in the country - our inept Governor is as clueless as our Senators. They personify "A Florida Man" in the news.  


To quote Nicollo Machiavelli from
The Prince
 (1513), "One who deceives will always find those who allow themselves to be deceived."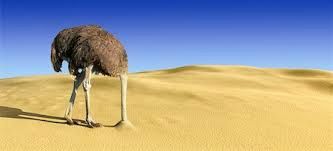 The response to the COVID 19 Pandemic